As I developed the floor plan, the other pieces of this presentation were put together to support my overall concept. This brought in elements from the other three stages, which were refined as the project continued. This includes drafts of all the elements of my final presentation. There are several series of images at the end of this page that show how certain design decisions came to be.
I felt it would be beneficial to support my decision of STEAM Learning over STEM. This research influenced the way I set up each learning studio.
My visual positioning board stayed pretty consistent through the project, as it was used as a jumping off point for developing ideas.
The general layout of the walls in my building stayed consistent from the draft on. The individual types of learning were moved around in each space.
Having my concept solidified at this stage of the project really allowed me to experiment with purpose and develop a few design strategies.
I experimented with 2 materials boards that had similar appearances. The second palette blends certain elements from the first with elements that relate to technology.
The schedule went through several stages of development. Initially, the school was all day, but I knew I would not be able to provide all the student and faculty needs in my given space.
I had a tour of a local high school where they applied photography to window film on the facade of the building. It allowed for privacy on the inside but it provided a clear view of the outdoors. I decided to apply the same idea to the windows of my building.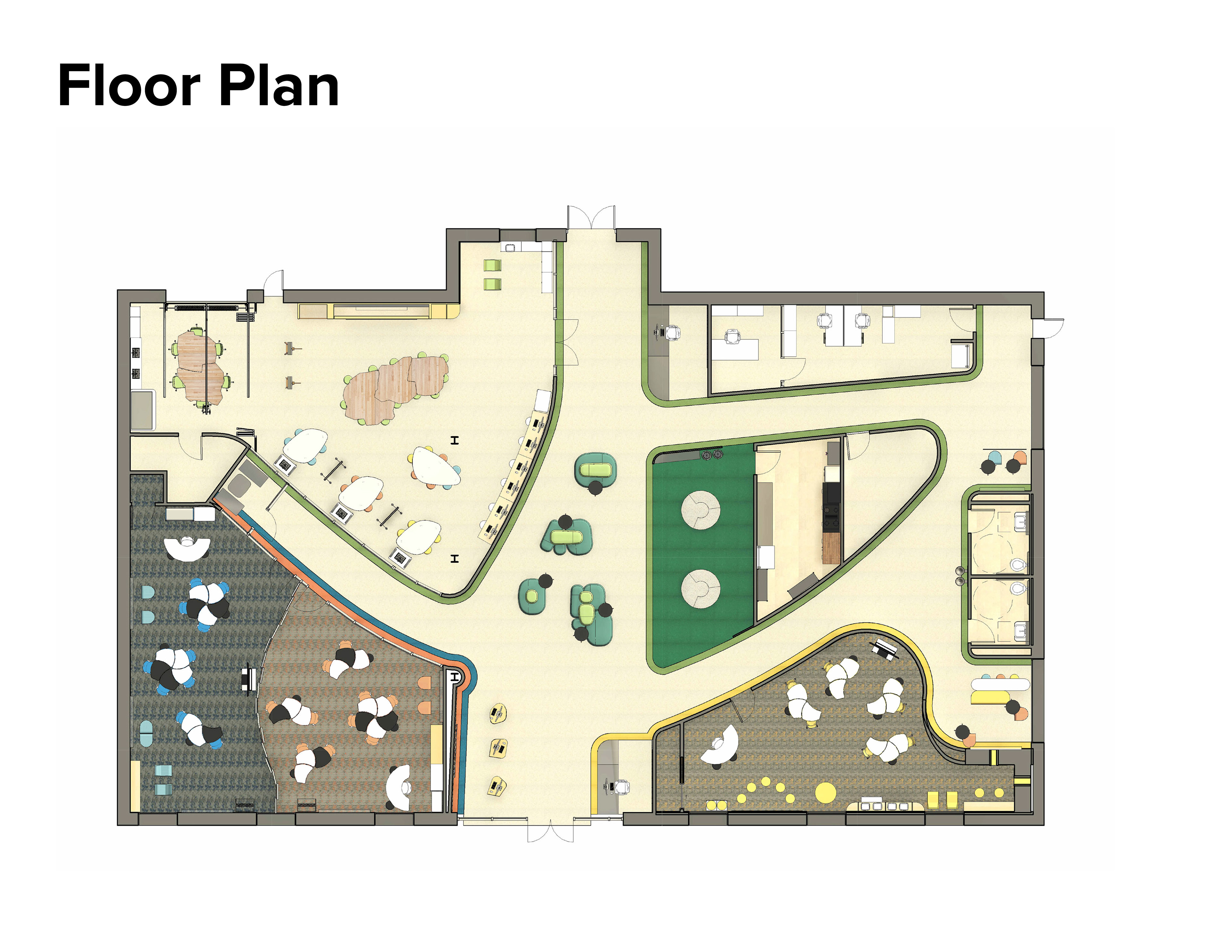 The main issue with my learning studios was a lack of personal touch. There was nowhere to display student projects or feel like they have contributed to the space.
I spent the most time up until this point on the maker space.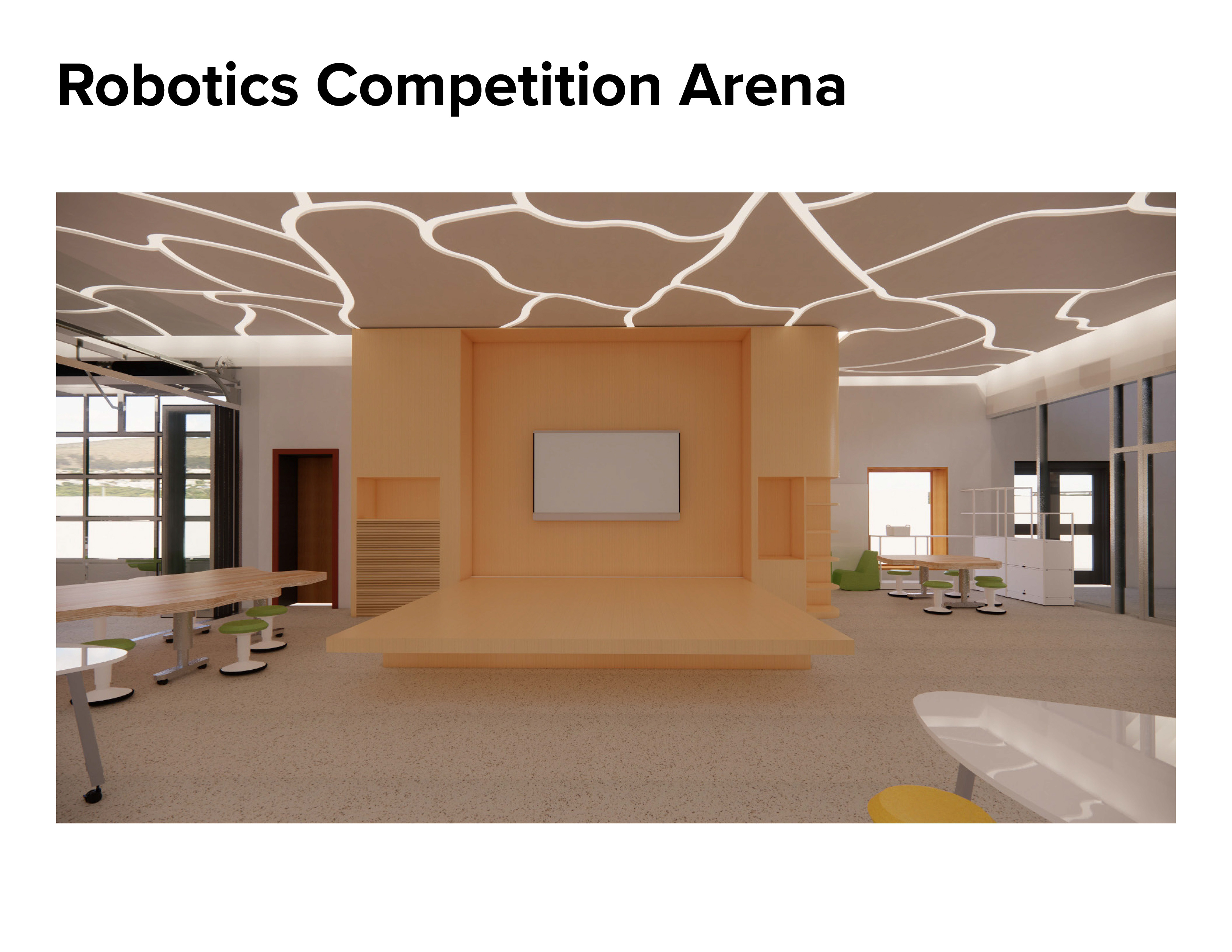 Seeing as this was a STEAM school, I wanted to create interactions with technology that would inspire visitors in the public space. This draft was an essential step toward the tech ribbon that I ended up creating.
Developmental stages of the maker space. Considerations for the furniture, windows, and ceiling were developed here.
I originally was working with the wall and ceiling of the lounge as two separate spaces, but I decided to combine the two planes in creating a kinetic sculptural technology installation.
With such a small space to work with for each classroom, I went through. many iterations of furniture and storage designs. I also developed the ceiling in several different ways.